&nbsp &nbsp &nbsp &nbsp &nbsp

The Master at Orbital
&gt &gt Orbital Sciences Corporation
Satellite technology is steadily increasing in sophistication, from local satellites used in mobile communication and digital television services, to more far reaching satellites to probe outer space and collect high resolutions images of Earth and our solar system.
Orbital Sciences Corporation, a leading supplier worldwide of satellites and satellite services, develops MAESTRO, a command and control system used to test satellites and flight hardware components. It is designed for use by satellite integrators and operators to assist humans with satellite commanding while processing and displaying information from the satellite and ground equipment.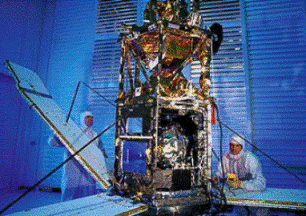 MAESTRO provides close validation and verification of satellite systems through all stages of the satellite life cycle. Before components attach to the main structure, they must undergo bench-testing. In the integration phase, all individual hardware pieces are checked to ensure proper integration and communication with each other. And MAESTRO is used for the final system checkout and launch preparation to fly the satellites in final orbit.
The compact MAESTRO system utilizes less than 50 MB of disk space for executables and support files. It uses the EMPRESS RDBMS powerful database engine to log, collect and archive all user entries, ground status information and satellite data values for subsequent playback and analysis. Users and hardware connect from geographically diverse sites both on the ground and in orbit with use of MAESTRO's TCP/IP based functions.
Orbital's criteria for selecting a database centered around cost, performance and maintainability. According to Shelly Dumas, one of the original architects of MAESTRO, the impressive real-time performance of EMPRESS made it the obvious choice amidst the competition of Oracle, Sybase and other vendors.
&quot MAESTRO, like the Empress database system that supports it, is a compact, low-cost, efficient and flexible system.&quot
-John Tett
MAESTRO Product Line Manager
Orbital Sciences Corporation
So effective that government agencies have requested that Orbital make the product available to the open market.
&quot The software developers look forward to expanding their satellite horizons while keeping Empress on the MAESTRO team,&quot concludes Mr. Tett.